To start or schedule a new broadcast, click Edit Destination > Сreate new stream. This will clear all previous data saved from the last broadcast.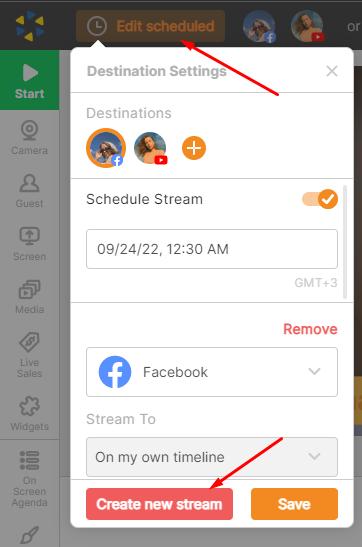 Note: The Create new stream button will not delete any of your scheduled broadcasts. It will simply reset the broadcast destination.

💡Other things to know:
When scheduling to Facebook, the initial link that creates right after scheduling on My streams page leads to your group/page/timeline with the broadcast. The link directly to your stream will be created once you have started broadcasting and will automatically change on My streams page. It will remain like this after the broadcast so you can share it at any point.