Video Tutorial
Are you a business owner looking for a way to advertise your products while live streaming? Not sure where to send a clickable link for viewers to purchase your products? Not to worry - this can easily be done with our Live Sales feature!
[Note: Links are only sent once you go live.]
How to create a Live Sales list
Note: you can also add products from the Amazon product carousel to Live Sales lists. Learn how to do that here.
Select Live Sales from the toolbar. Write a title for your list.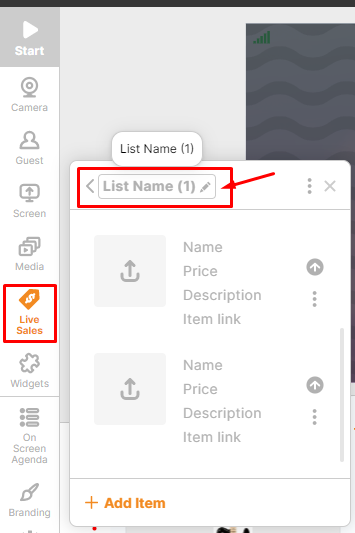 Add the first product by uploading a photo and adding the product name, price, description and item link. To add another item, click Add Item and repeat. Check the box (☑️ ) to send a link to the product when the item is displayed on the screen.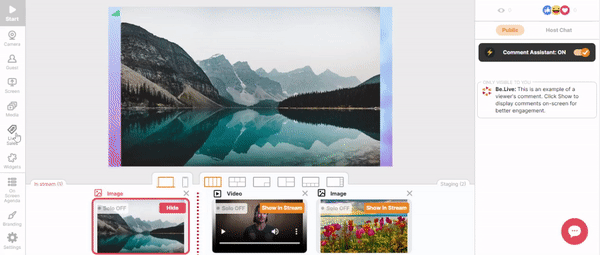 To delete an item, click the three-dotted icon (⋮) > Delete Item.
To add a new list, click the Back button > Add New List.
Push the item to the staging area by clicking the orange arrow button. Once you are live, click Show in Stream to move the item to the broadcasting section and display it to your viewers. The product link will also be sent through the comments section if you selected the option earlier. Scroll through the items easily by clicking the arrow buttons.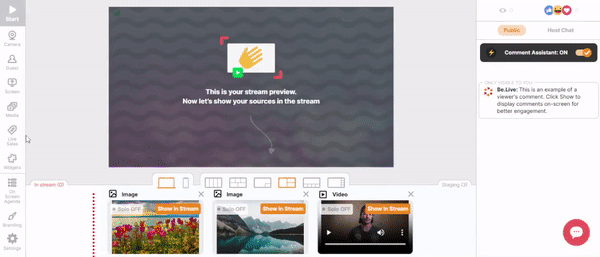 You can also see all the items in the list and select them under the stream preview: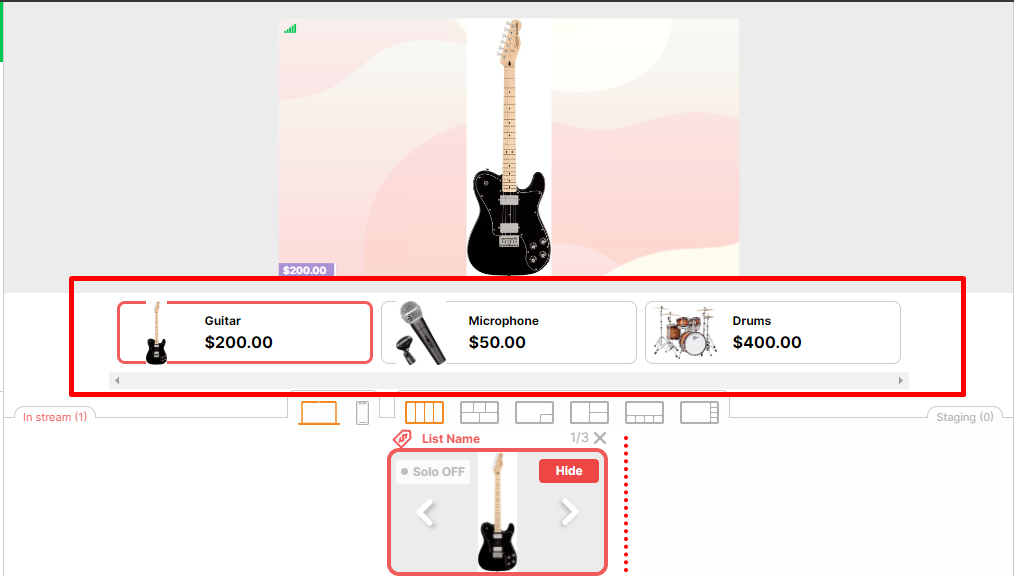 You will see comments with the link appear under Public Chat on the right side of the studio: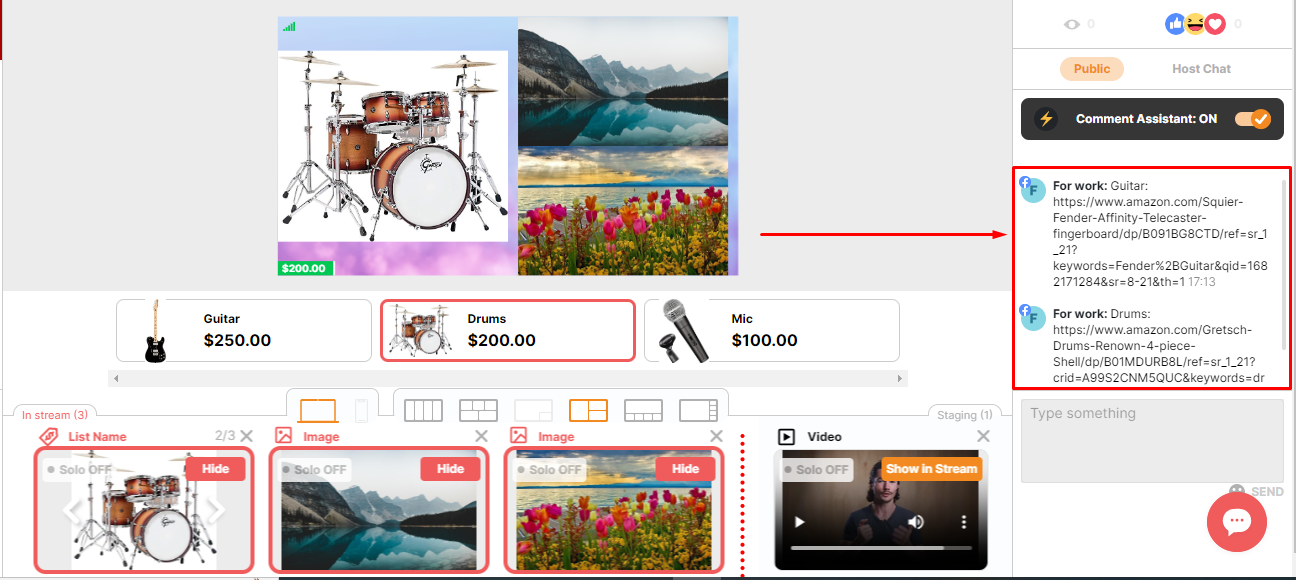 Note: If there are 2 active sources in the broadcasting area, the product name, price, and description will all be displayed. If there are 3 or more active sources, the layout will change and only the price of the item will be displayed.
💡Tip: While streaming to Amazon Live you can add products to the Studio directly from your Amazon stream carousel! Learn more about it here:
Other things to know
Lists will be saved as long as they have at least one item.

You can upload images up to 4mb in .jpg or .png format.

There are no limits to the number of lists or items you can create.

If you are doing a private stream on YouTube, you will not be able to comment from the studio and links will not be sent out to the comments.

You can only send a link when broadcasting to Facebook pages (due to Facebook restrictions) or YouTube. Currently, it's not possible to send the link to Amazon, RTMP or LinkedIn destinations.

The product link will be sent out 3 seconds after the item is displayed.

On YouTube, the link will only appear after 2 minutes of live broadcast due to YouTube's spam protection policy.
Related article: Creative Ways to Use the Live Sales Link
Related blog post: Sell Online and More With A Live Sales Link