Facebook introduced some changes to the scheduled live videos.
Due to recent changes on FB, it's not possible to edit scheduled streams to Facebook groups in the Studio. Please edit the details directly on FB.
Changes to Facebook Live Scheduling Tutorial:
1. Scheduled streams & Events
Now, each scheduled stream will be created in an Event. You can add additional posts to the Event, invite guests & promote the event on Facebook. Your viewers can check the details of the event and RSVP.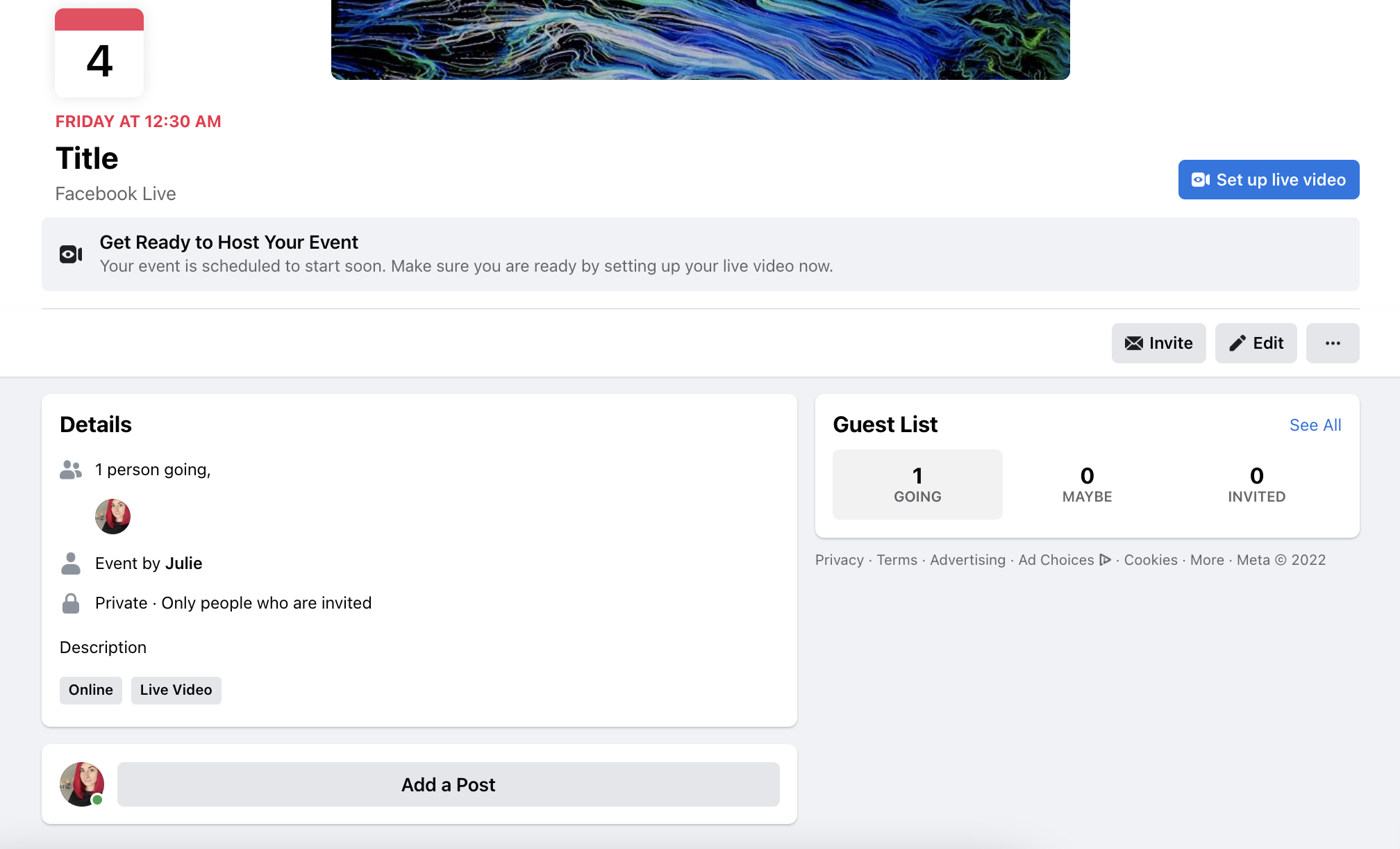 2. Scheduling to page and group
When scheduling broadcasts to a page or group, your viewers and subscribers will be able to see the post with the Event. Once they click on the post, they will be redirected to the event. Here is how the post will appear on the page and group: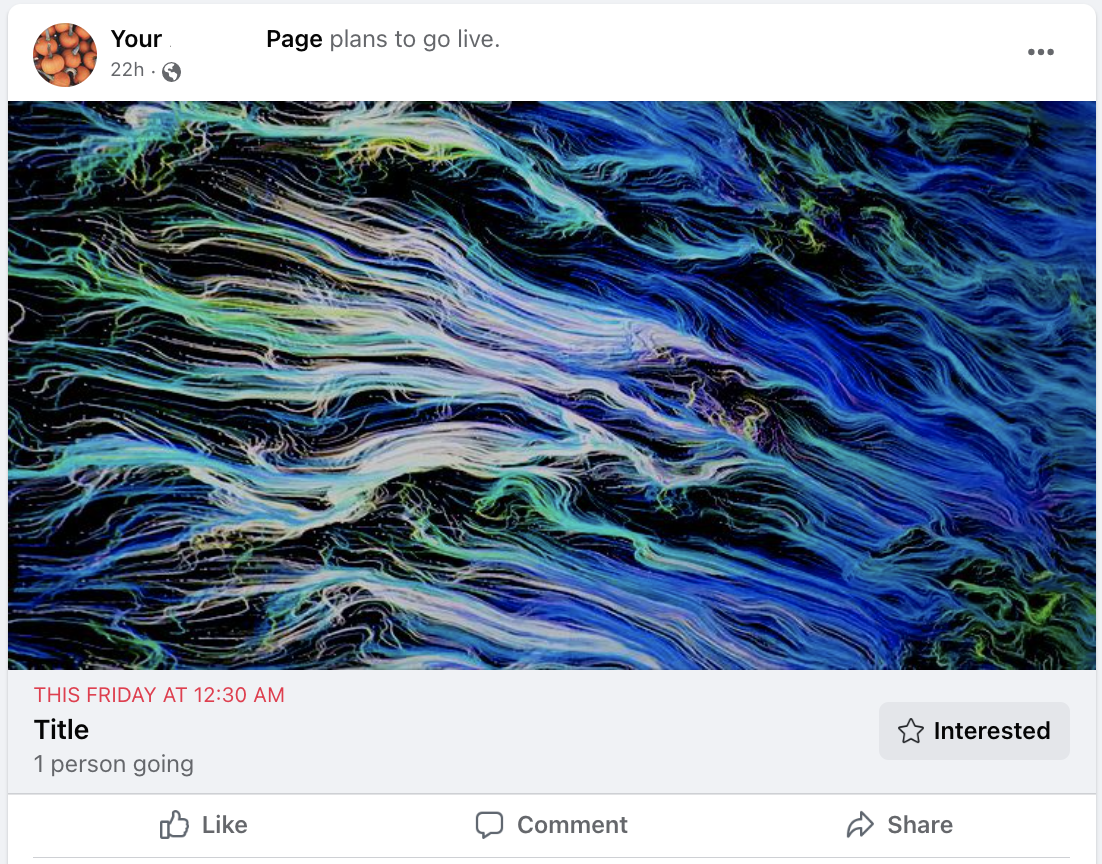 3. Scheduling to timeline
When scheduling to timeline, it will appear in the Events section on your personal page. You can find the announcement in the timeline menu -> More -> Events -> Upcoming: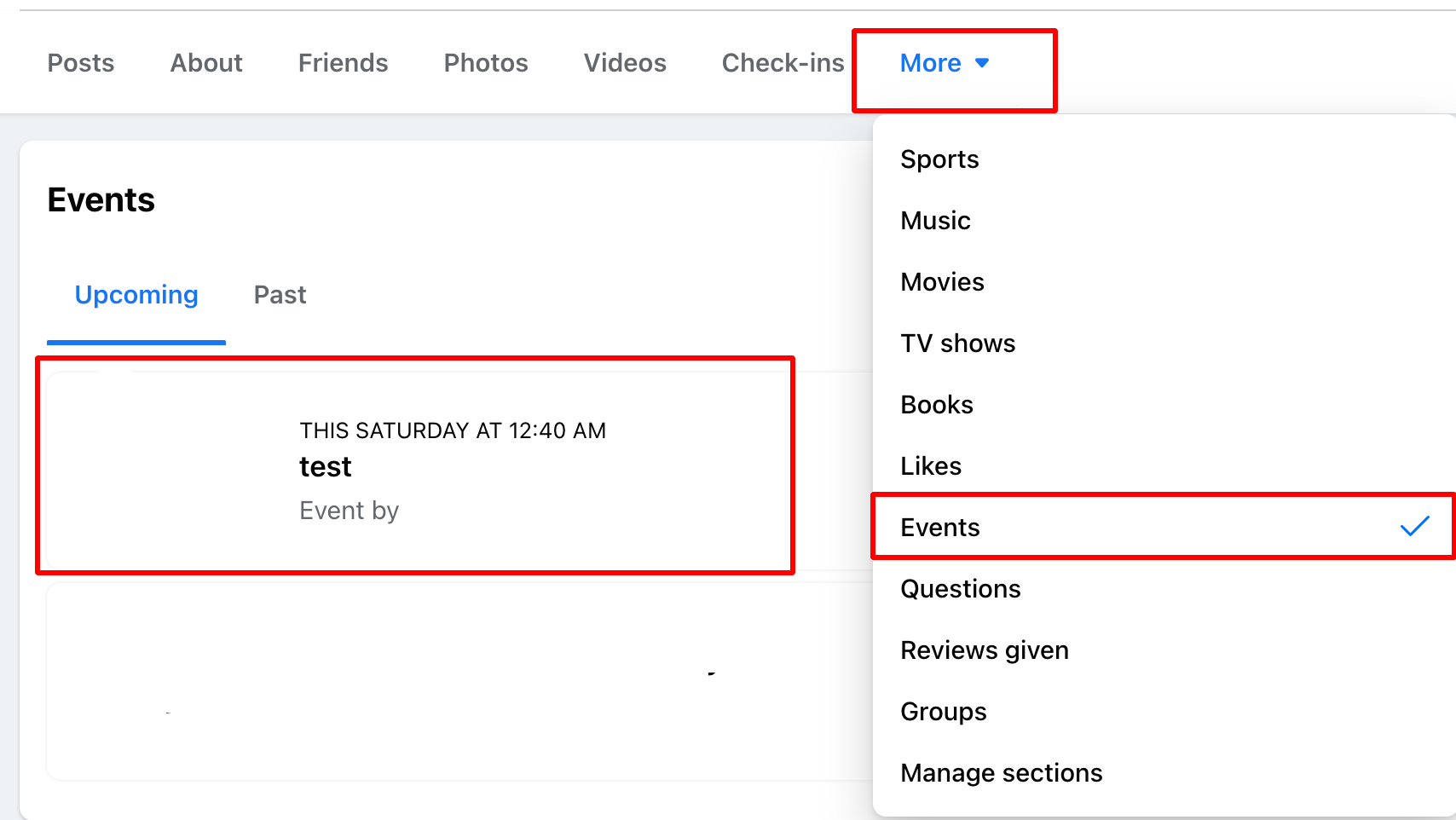 You can share a post with a scheduling announcement from the Event to your timeline to make it easier for the viewers to find it.
To do this, follow the next steps:
1. Go to the timeline menu -> More -> Events -> Upcoming
2. Click on the scheduled stream
3. Event with the stream will be opened. Scroll down to the Recent activity and click on the Share button -> Share to Feed.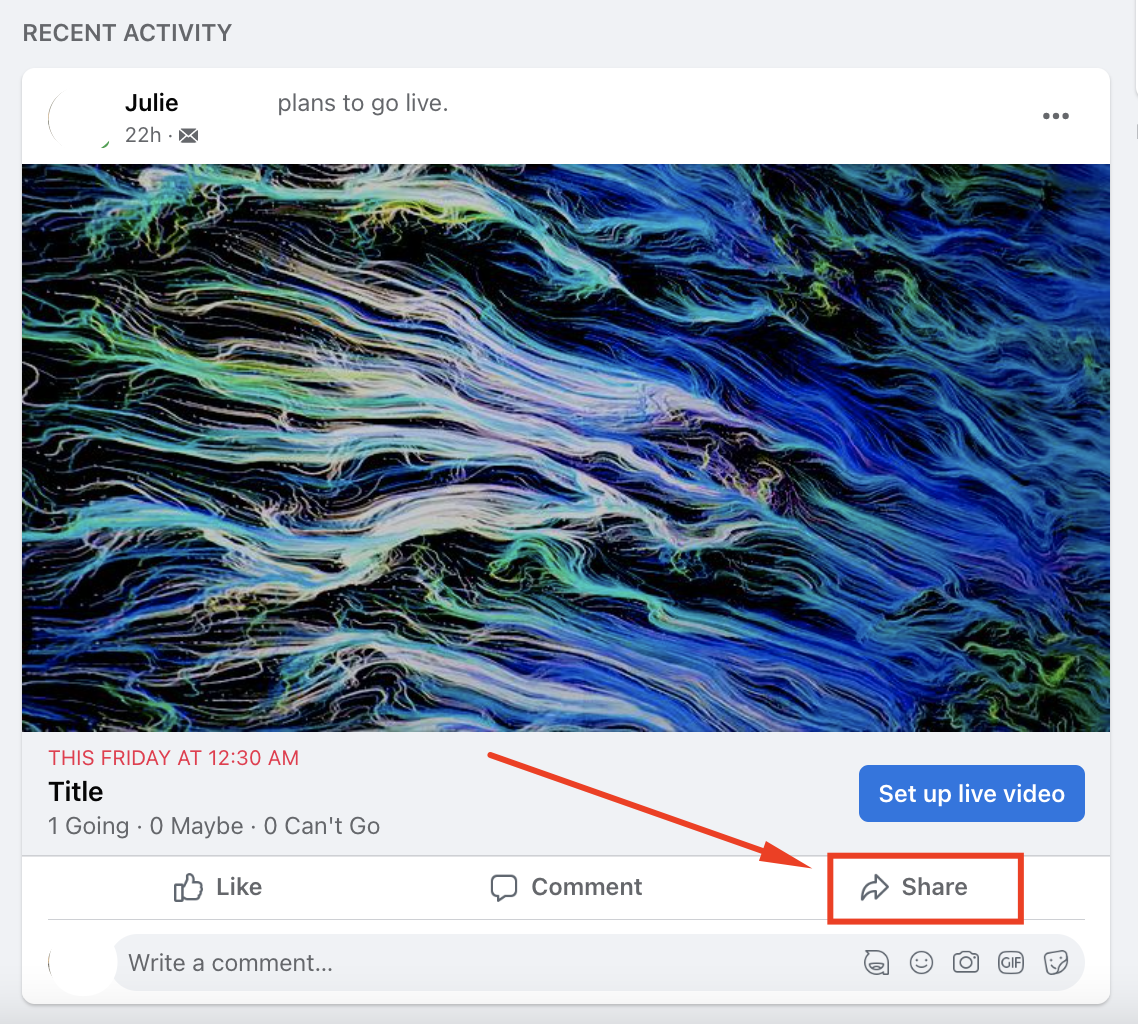 Sometimes the Share button may appear at the upper right of the page: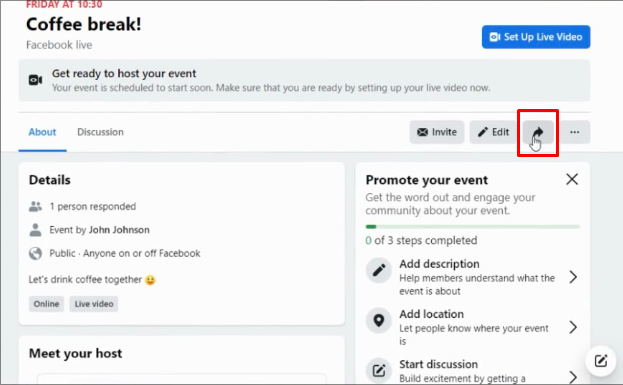 4. After this, a scheduling announcement will appear on your timeline.
Other things to know:
Title and description are now required fields in the destination settings.

The description of your scheduled broadcast will appear as an Event description.