How do you get bonuses for yourself and your friends? Easy - simply invite your friends to Be.Live using your unique referral link to receive credits!
Get $20 credited to your Be.Live account every time your friend subscribes to a paid plan (Standard+ and Pro).

Each friend who subscribes using your link also receives $10 credits on their account.
Where to find your referral link
You can find the link in your profile section in the studio: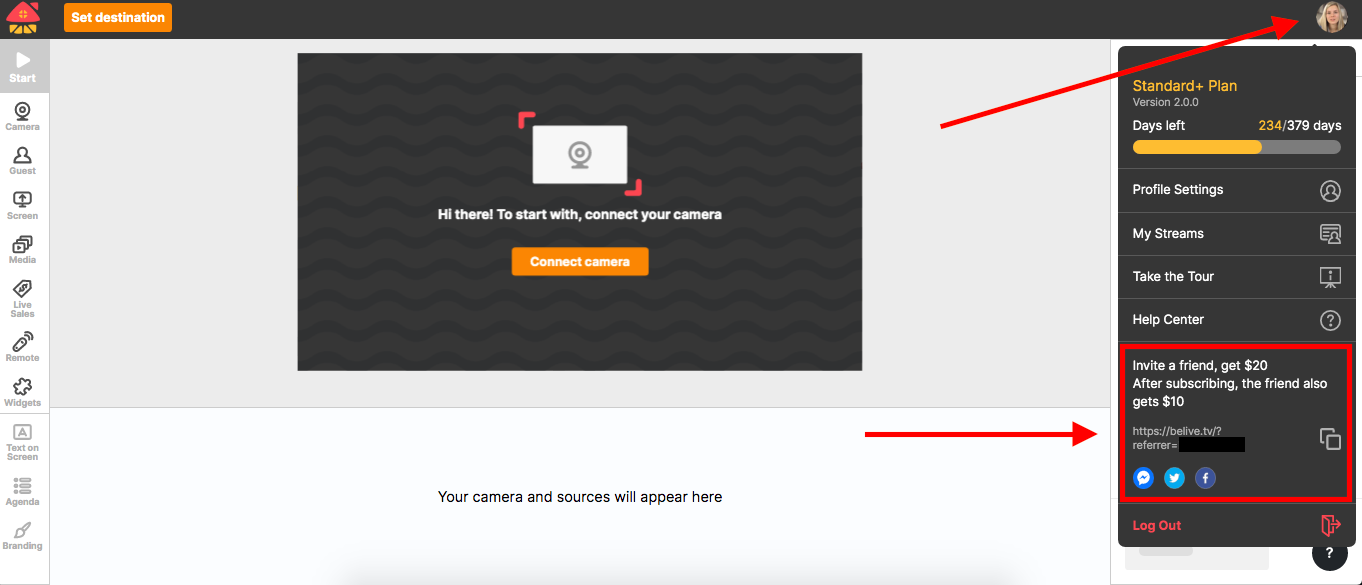 The link also can be found in your Be.Live profile: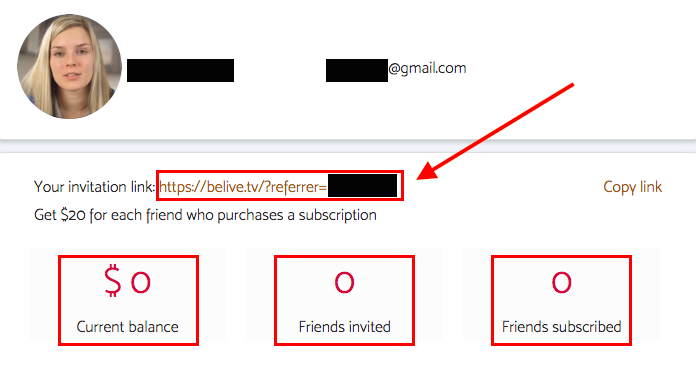 From your profile page, you will also see your current balance, number of friends you invited and number of friends who subscribed to a paid plan.
FAQs
Q: How can my friends and I use the credits?
Credits can be used as a discount for future subscription payments.
Q: Where can I check my current credit balance?
You can check your current balance directly from your profile.
Q: How do I see which friends subscribed using my link?
There is no way to see the names of friends who subscribed/upgraded to a paid plan at this time.