Note: Multicam feature is only available on the Growth plan. Click here to upgrade your subscription.
Overview
Multicam feature allows you to add up to 4 camera sources and switch between different angles during your broadcast.
The benefit of multicam is the possibility of showing the audience what you're currently doing. It is particularly useful for craft workshops, product demonstrations, instructional videos, and many more!
How to connect multiple cameras
1. Click Camera from the toolbar to connect your first camera.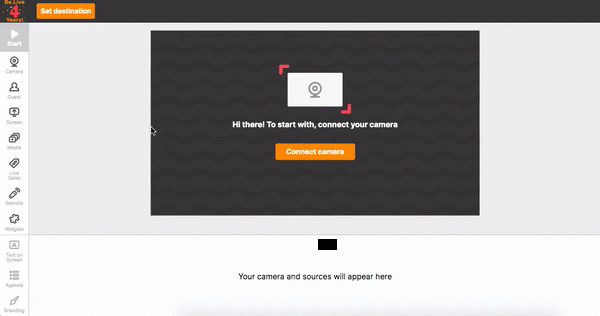 2. To connect another camera, repeat Step 1. From the gear settings, select the second camera under Video Settings.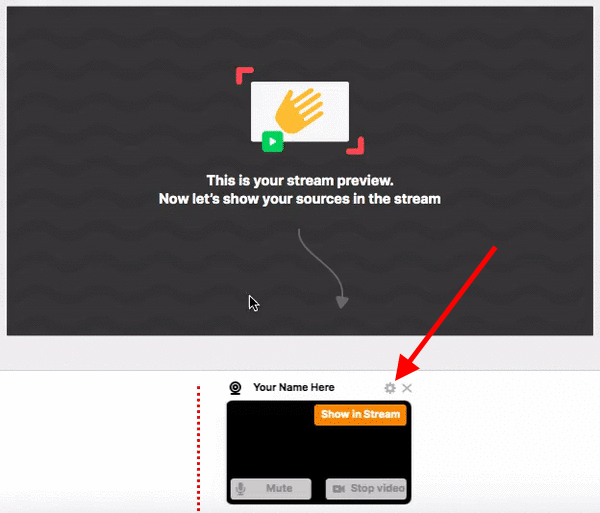 3. To select a third camera, simply repeat the steps above.
4. Click Show in Stream to add your cameras to the broadcasting area.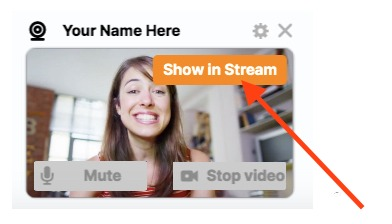 💡 Pro tip: Do you have many added sources? Easily switch them by using the Drag and Drop function that provides smoother transitions when changing the order or adding new sources to the stream.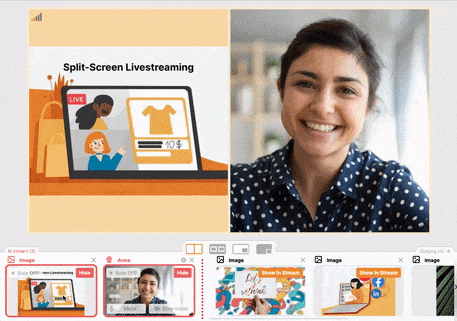 Related articles: