While setting up your Amazon Live destination in the Be.Live Studio, you may notice the Tracking ID field along with the Source URL, Stream Key, and Broadcast URL fields: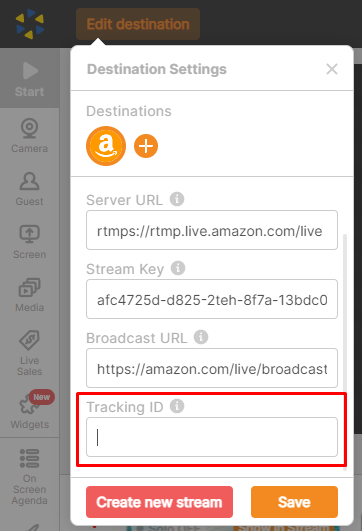 With the Tracking ID, you can analyze the performance of various websites while accumulating earnings. It will be automatically integrated into the product link. When going live on Facebook or Youtube, the affiliate link will be sent to comments when using the Live Sales feature.
How To Add Your Amazon Affiliate tag to Be.Live Tutorial:
Here's how you can find/create the Tracking ID on Amazon:
1. Log in to your Amazon Associates account.
2. Hover over your email address at the top and click on Manage your Tracking IDs: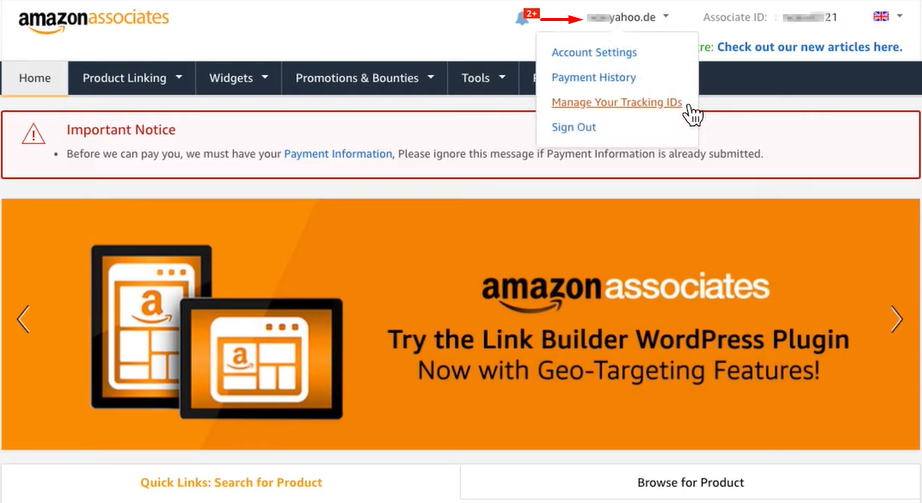 3. On the next page at the bottom, you'll find the list of your previously created tracking IDs. You can choose between them or create a new one.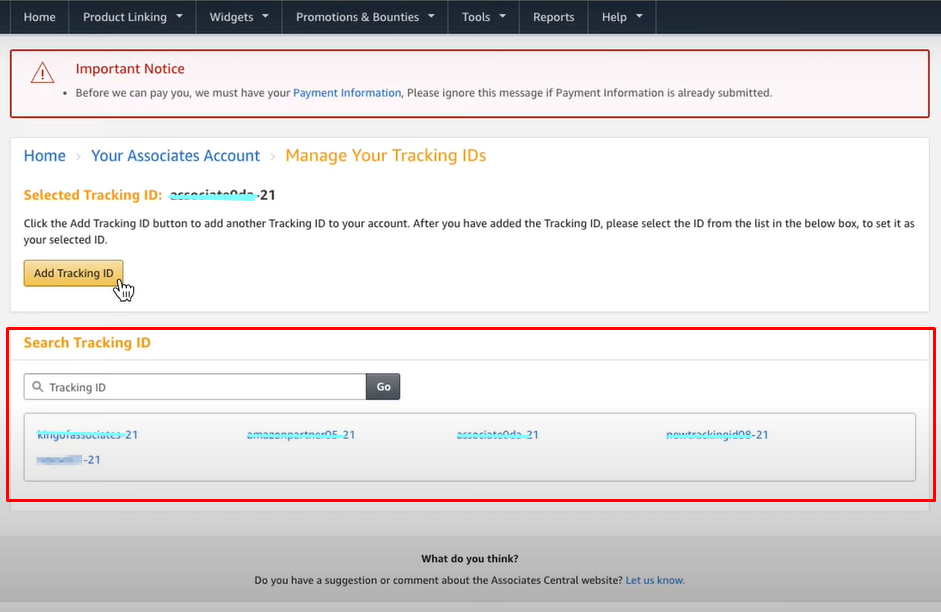 4. To create a new tracking ID, click on the Add Tracking ID button:

5. Enter your preferred name for your tracking ID and click on Create:

If your preferred tracking ID already exists, you'll be given a few alternative recommendations for naming your new tracking ID. Choose one and click on the Use Selected button: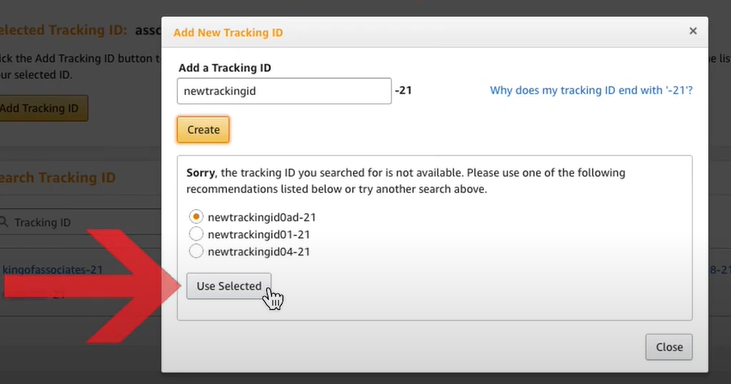 6. The next window that appears will tell you that you have created your new tracking ID:
The created tracking ID will be in the list of your tracking IDs, and you can immediately start using it:
Related articles: