Our Upload media feature allows you to add short intros/outros, play your favorite videos and share promotions easily.
To upload your video, simply click on Media > Upload Media > Select the file > Open.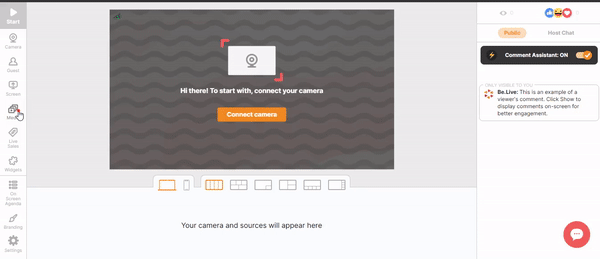 You can upload videos up to 500 MB in .mp4 format. You can learn more about adding videos here.

💡 Pro tips:
If you have a couple of videos or photos added you can simply Drag and Drop your sources for smoother transitions when changing the order or adding new sources to the stream.

When playing a video, don't forget to mute yourself! It will remove echo and create a better audience experience.