Note: You can have up to 8 people on screen with our paid plans
Video Tutorial
How to add guests/co-hosts to your broadcast
1. First, set up your broadcast. Instructions here:
2. Once the broadcast is set, click Guest from the toolbar. Click the Copy Link icon. A message saying "Guest link copied to clipboard" will appear. This means the link is ready to be sent to your guest.
3. Send the link to your guest. Paste the link using command+V (for Mac) or ctrl+V (for Windows). Guests can join using only their name, OR by signing in to their Facebook/Google account.
4. Once guests appear in the staging area, push their camera to the broadcast by clicking Show in Stream in the top right corner of their camera source.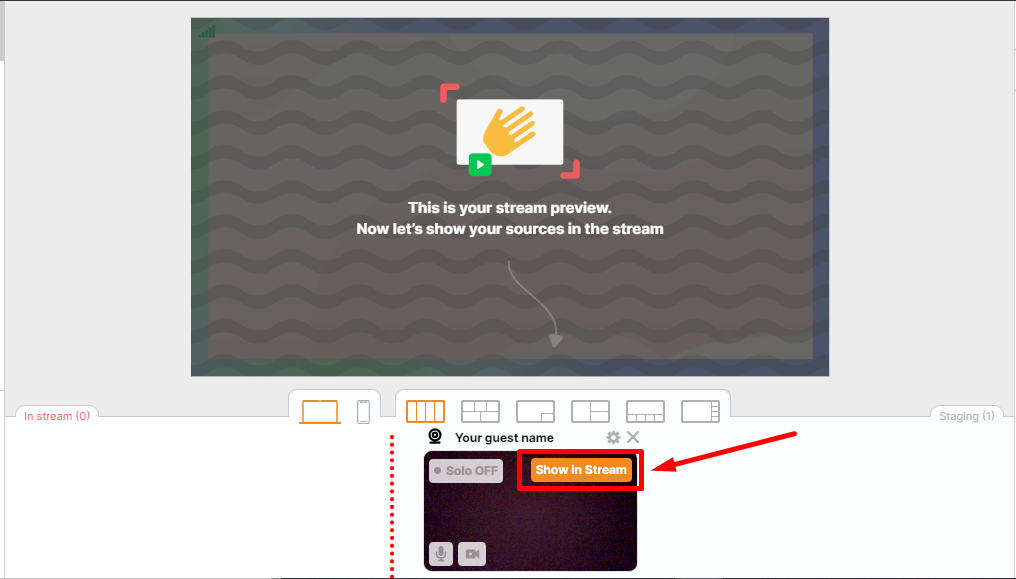 To mute your guests, hit Mute on their camera preview.
You can add up to 8 guests on the screen at the same time:
For instructions on how to start your broadcast, click here.
Related articles:
How to change the guest link
To generate a new guest link, click Create New Link.
Once the link is reset, guests won't be able to join using the old link. The link is specific to the studio and will remain the same for all guests.
How to edit the guest name
Click here for instructions.
Manual guests approval
In the broadcast settings, you can also enable manual guests approval. If this feature is enabled, you will see an Approve/Reject popup in the studio once guests will try to join your broadcast.
Other things to know
You will be able to hear guests from both staging and in the broadcasting section.

Guests will only hear sources that have been added to the broadcasting section.

Guests may join using their iOS (iPhone/iPad) or Android devices.

You can send the link anytime before or during the stream. The same link is used to add guests to all your broadcasts.

Your guest may join the broadcast any time before or during the broadcast.

Depending on the number of guests/sources, you will see different layout options under the preview window. Switch between them at any time before or during your live show.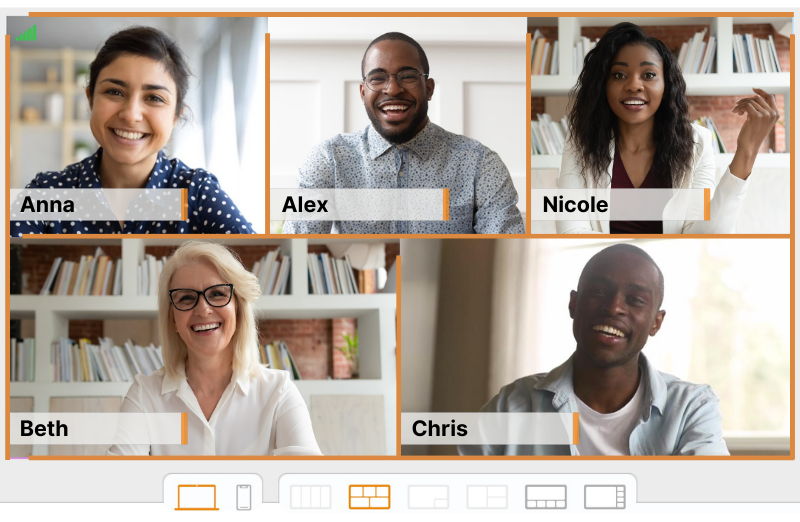 You can easily switch your guests from staging into the stream and vice versa by using the Drag and Drop function for smoother transitions.