If you'd like to increase the audience's engagement on Amazon, read this article and learn how to make live shopping on Amazon Live a more interactive, profitable, and fun experience using the Be.Live features!
1. Interact with your viewers during the stream by reacting to their comments
The Be.Live Studio has a chat window where you can receive comments from Amazon and even display them on the screen so you can interact in real time with your viewers during your live stream! It is a powerful way to address their questions and immediately get feedback from real customers. Immediacy helps your viewers get to know, like, and trust you and helps you build your community.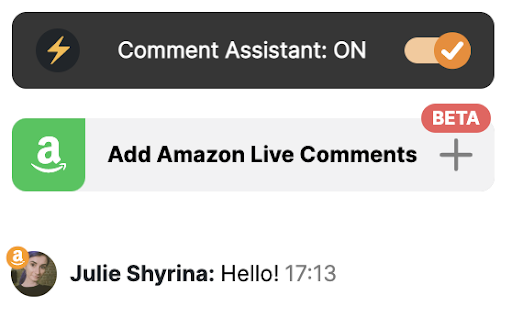 Do you want to be fully concentrated on presenting the product and don't want to be distracted by monitoring the chat? Our innovative Comment Assistant feature will bring your engagement with the audience to a whole new level with the help of AI. Why is this feature so innovative? It automatically displays on-screen positive comments and compliments (i.e. "Great show!") as well as questions that your viewers may have for you (i.e. "When is your next broadcast?"):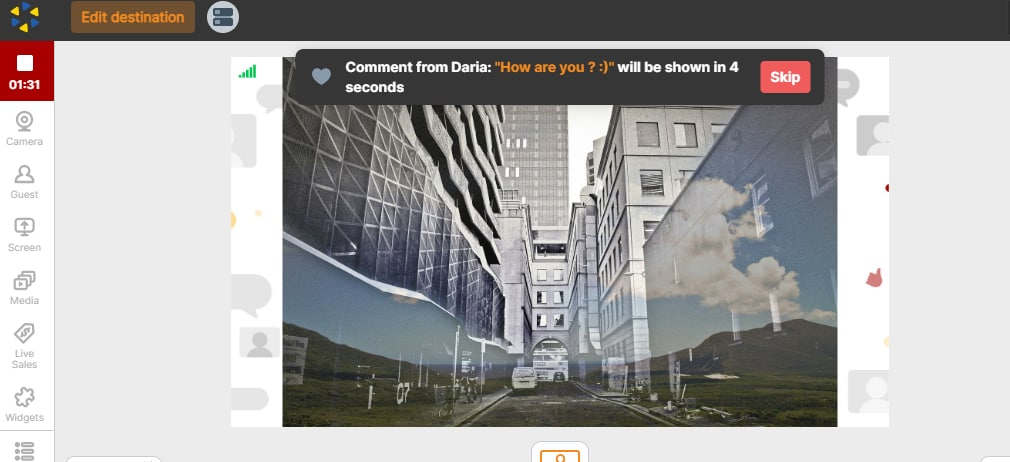 Comment Assistant will definitely help you to keep you fully engaged with your viewers!
2. Analyze your streams to know everything about your viewers' preferences
It is important to know what viewers like the most about your streams, for example, during the display of which products new people subscribe, in which time period your viewers are most active, which products collect more comments, and which are of little interest.

That's where our Be.Live Editor can help you! There you will be able to find the analytics of your stream after it's ended:

Orange "a" icon - indicates when was the product shown.
Green icon - shows the new follower on Amazon.
Chat bubble - displays the comments made by viewers during the broadcast.
Based on the analysis in the Be.Live Editor, you can easily plan your future streams and make them more interesting, engaging, and targeted to your audience!
💡 Learn more about how to analyze your Amazon live shows with Be.Live Editor here.
3. Use widgets to engage with the viewers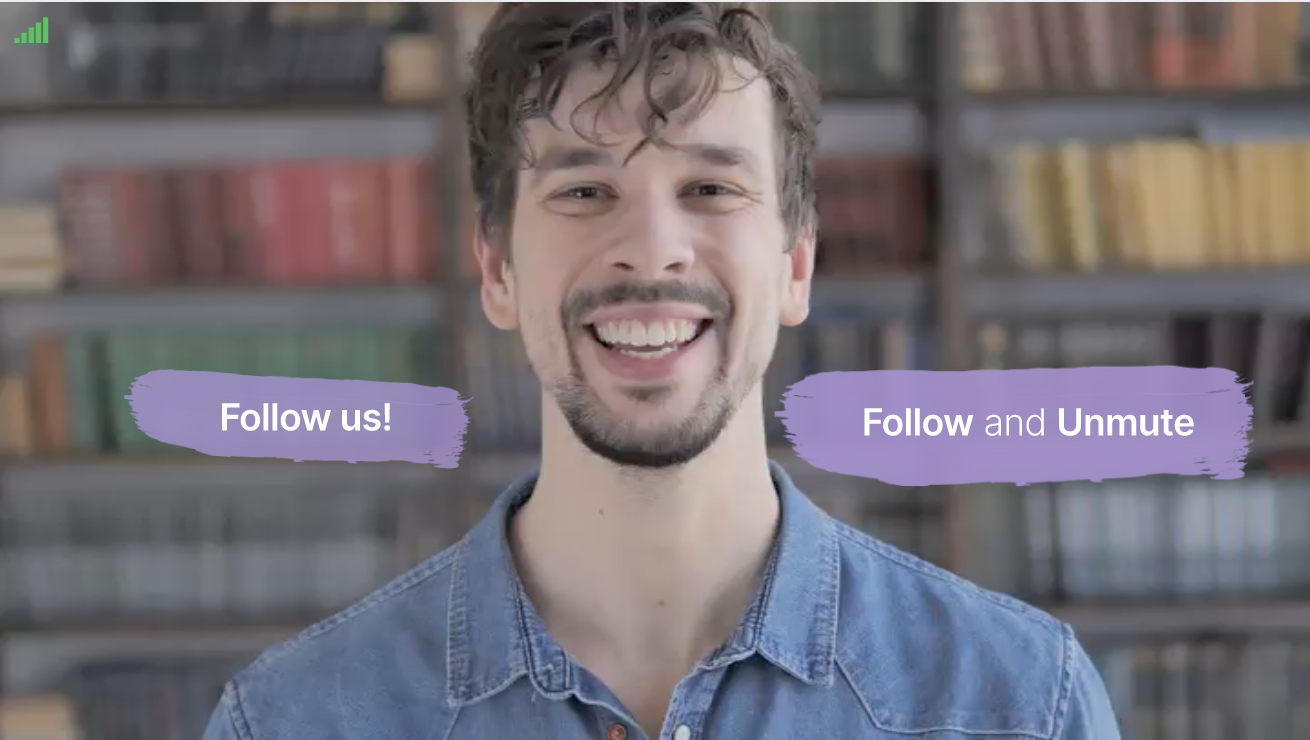 Use a

Countdown Timer

to highlight a deal that will end soon.

This widget also helps to create a sense of urgency to buy.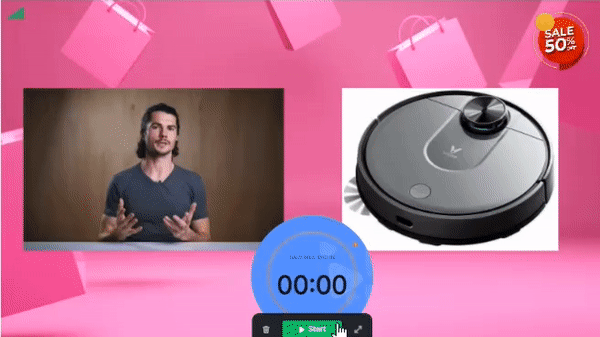 4. Help your viewers "visualize" by adding media to the stream
Don't have the products with you? Use Be.Live Add Media feature to bring them to life! Showing photos or videos of the products in the stream helps your customers "visualize". Why is it so important? More than 65% of us humans perceive information best visually, and if you show the things you're talking about, your viewers will definitely pay more attention to them and be more likely to purchase them.
That's where our Add Media feature comes to help! With the Add Media feature, you can share media (photos, videos, and slides) via:
Your computer

YouTube

Your Facebook albums
Here's how your broadcast on Amazon may look like with using media: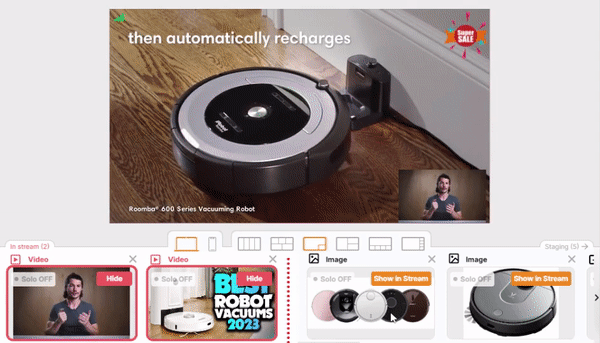 5. Customize your branding, on-screen updates, and change colors with Be.Live
Do you want to stand out among others Amazon Live streamers? Do you want people to remember you for your unique style? Be.Live will help you to customize your branding!
Choose the already available overlays, themes, and backgrounds, or upload your own to create an individual style!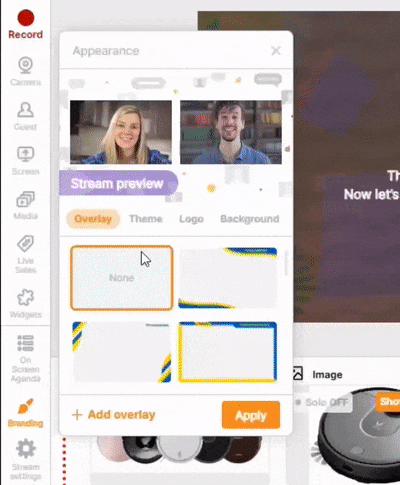 💡 Mind the colors that you use for the branding and the text. Different colors trigger different feelings in online shoppers and motivate them to make purchases, so it's important you understand the psychological effects of color: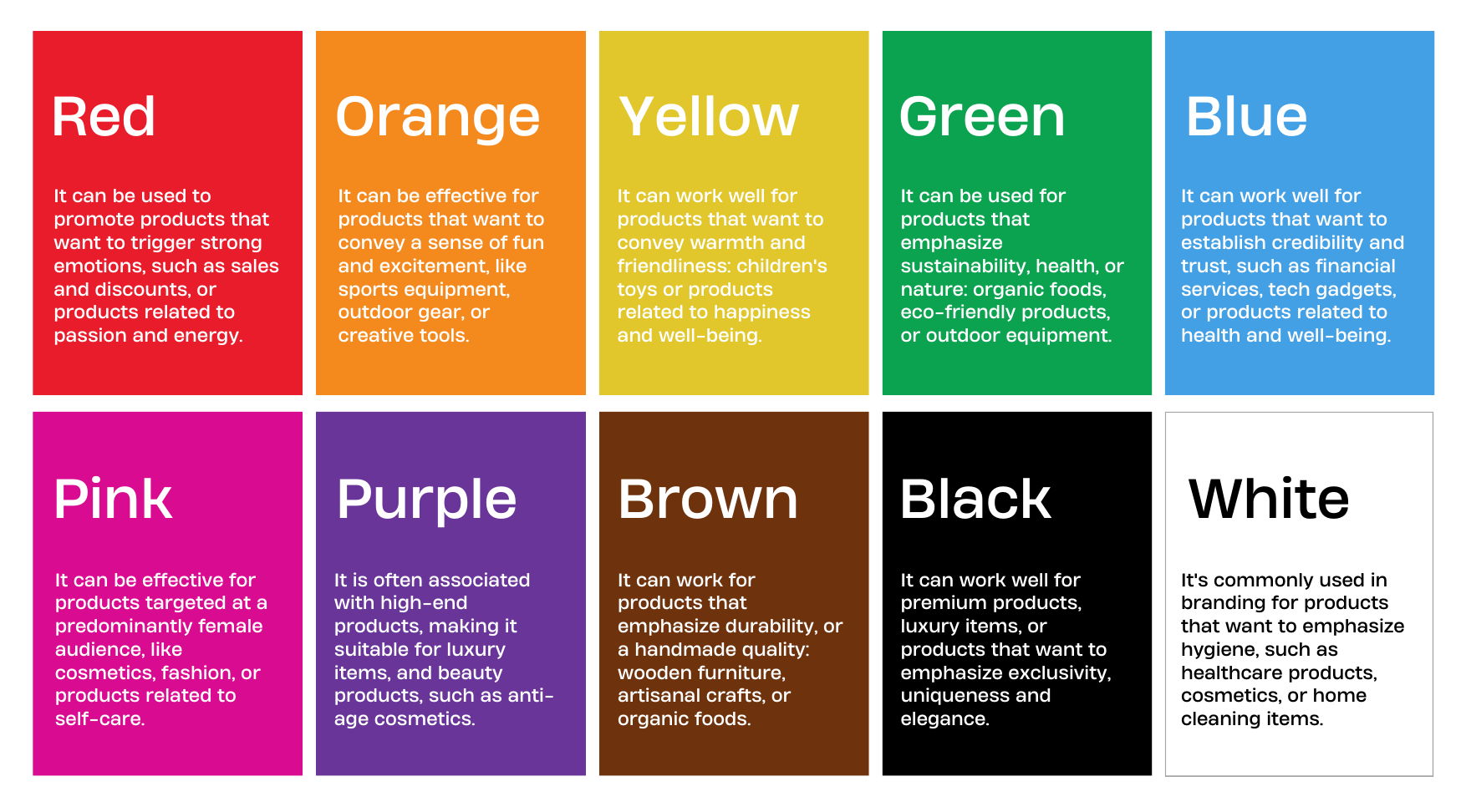 After you choose the branding and the right colors, it's time to set up the text that will be shown on the screen and will serve as a call-to-action for your viewers, i.e., will inform them more about the product/sale and encourage them to buy! You can select to display the text as the Title, Crawler, or both: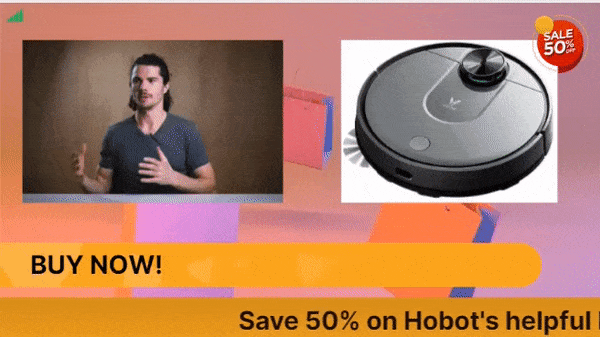 These articles will help you to learn more about changing branding and setting up on-screen updates in the Be.Live Studio:
6. Use the Graphic Generator feature to promote an upcoming show
Want to stand out of the crowd and draw the attention of your existing and potential viewers? Go visual. It is the cover image of your stream that decides whether people will watch it or not. So, the better your thumbnail is, the more chances it will attract more people's attention!
To create the outstanding cover image of your upcoming stream in a few clicks, use our Graphic Generator feature! In just a few seconds, you will be able to generate a professional-looking thumbnail: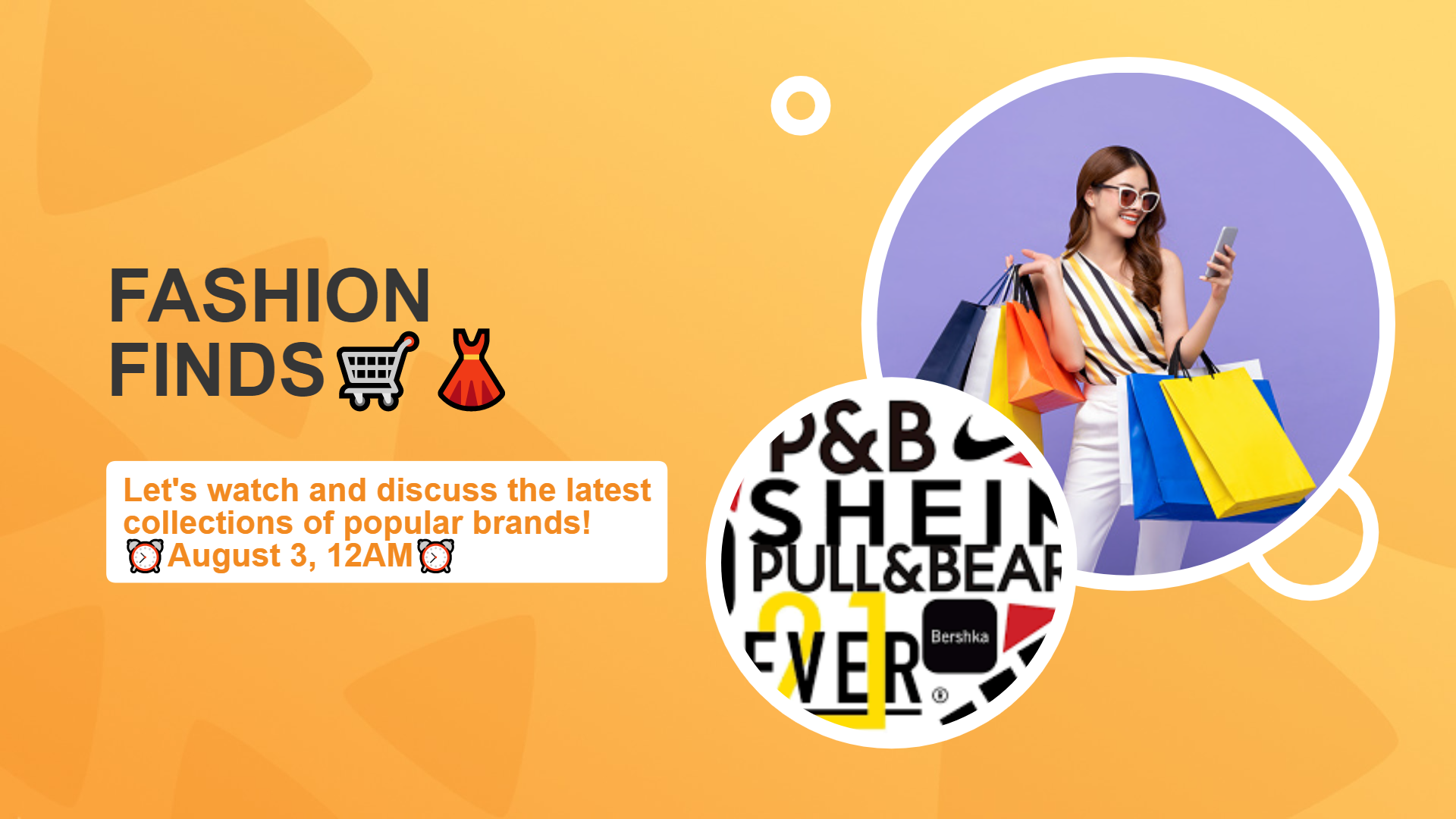 After you download the image from the Generator, you can easily upload it as a thumbnail in the Amazon Creator iOS app: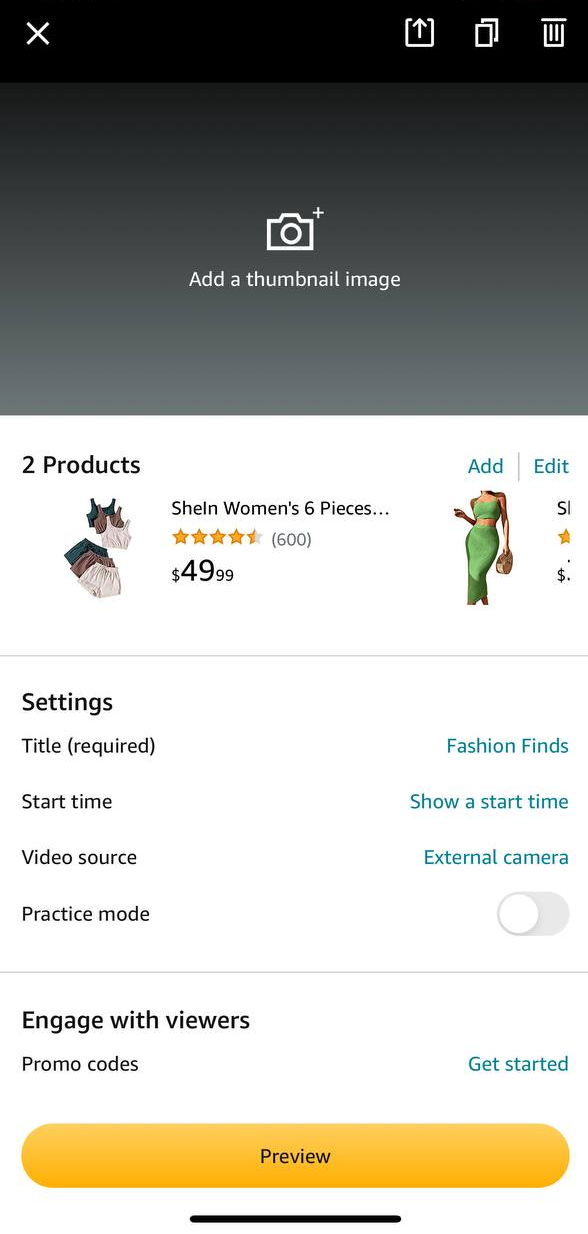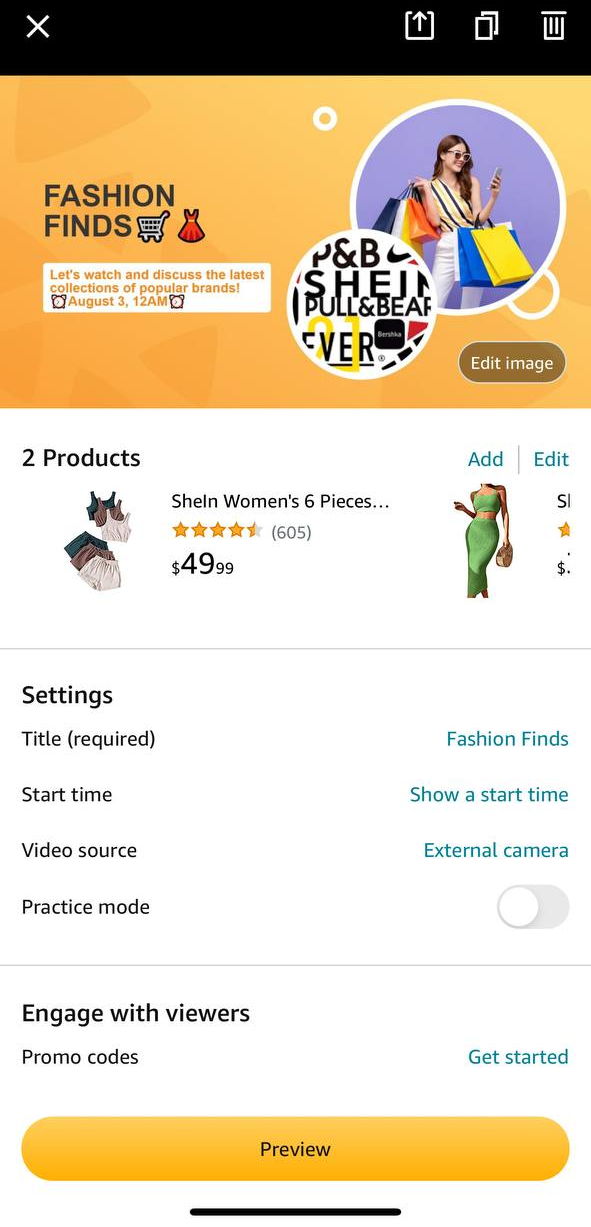 💡 Want to create more templates for your thumbnails? Some services like Easil or Canva allow you to choose or create Amazon Live Streaming cover images!
🔥 Some other useful tips that can help you to increase engagement on Amazon Live:
Stream for longer periods of time (60+ minutes is preferred).

The longer you stream, the more time you give your followers to get a notification and come watch.

Create a regular schedule.

Find a time you like and stick with it. Your followers will likely watch your streams if they know they will be at a set time and day every week.

Get viewers excited about your next stream.

Tease your next live by sharing a quick summary of what you plan to do next so they are eager to join. Remind viewers about Follow to get notified as well.

Be authentic.

Shoppers, just like our friends, need constant attention, so keep them engaged via Q&A, callouts, stories from your life, and more.

Stick with your niche, most of the time.

Your followers follow you for a reason. Try to find your niche and stay on brand.
Livestream during major events like Prime Day & Black Friday.
Don't stop just because your first few live streams didn't yield any results.

Stay consistent!
That's it! Enjoy broadcasting to Amazon Live✨