Here you can learn about all the new features & improvements to the Studio!
😉 Shortcuts
Are you too busy interacting with your audience during your streams and don't want to be distracted by searching and clicking the buttons in the Studio? Then our new Studio shortcuts will help you to perform some common actions at lightning speed without using your mouse! Learn more about this feature here.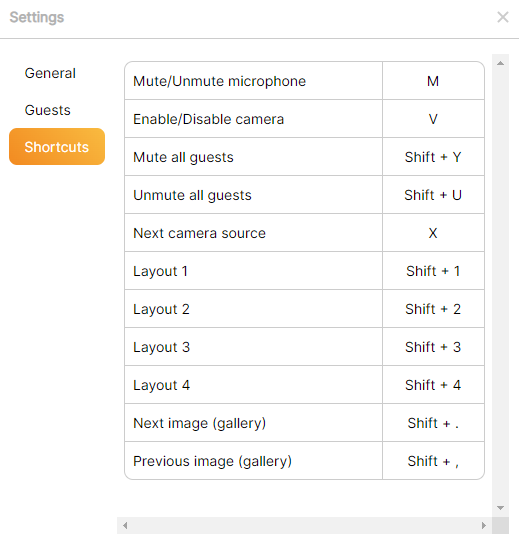 💪 Multiple RTMP destinations
Do you want to go live to multiple RTMP destinations simultaneously? It's now possible with Be.Live! Learn how to set up an RTMP destination here.
🎉 New destination - Amazon Live
You can now go live on Amazon with Be.Live! This can help you skyrocket your Amazon Live sales 🚀 You can learn more about Amazon destination here.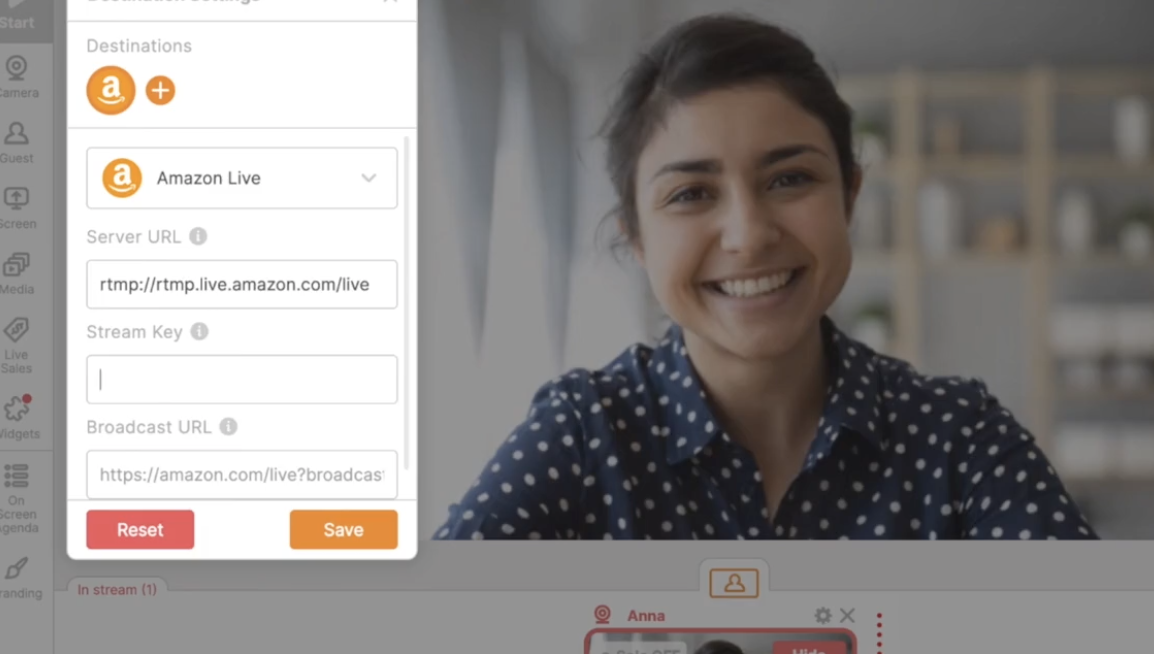 👉🏻 New widgets: Follow and Unmute & Follow us widget
Encourage your viewers to follow you on social media & unmute your live streams! You can learn more about new widgets here.


🏷 Live sales events are sent to the Video Editor for easier tracking when a product was shown on the stream
It is important to know what viewers like the most about your stream, for example, during the display of which products new people subscribe to your channel. This data is now available on the Broadcast Activity Timeline! More details here.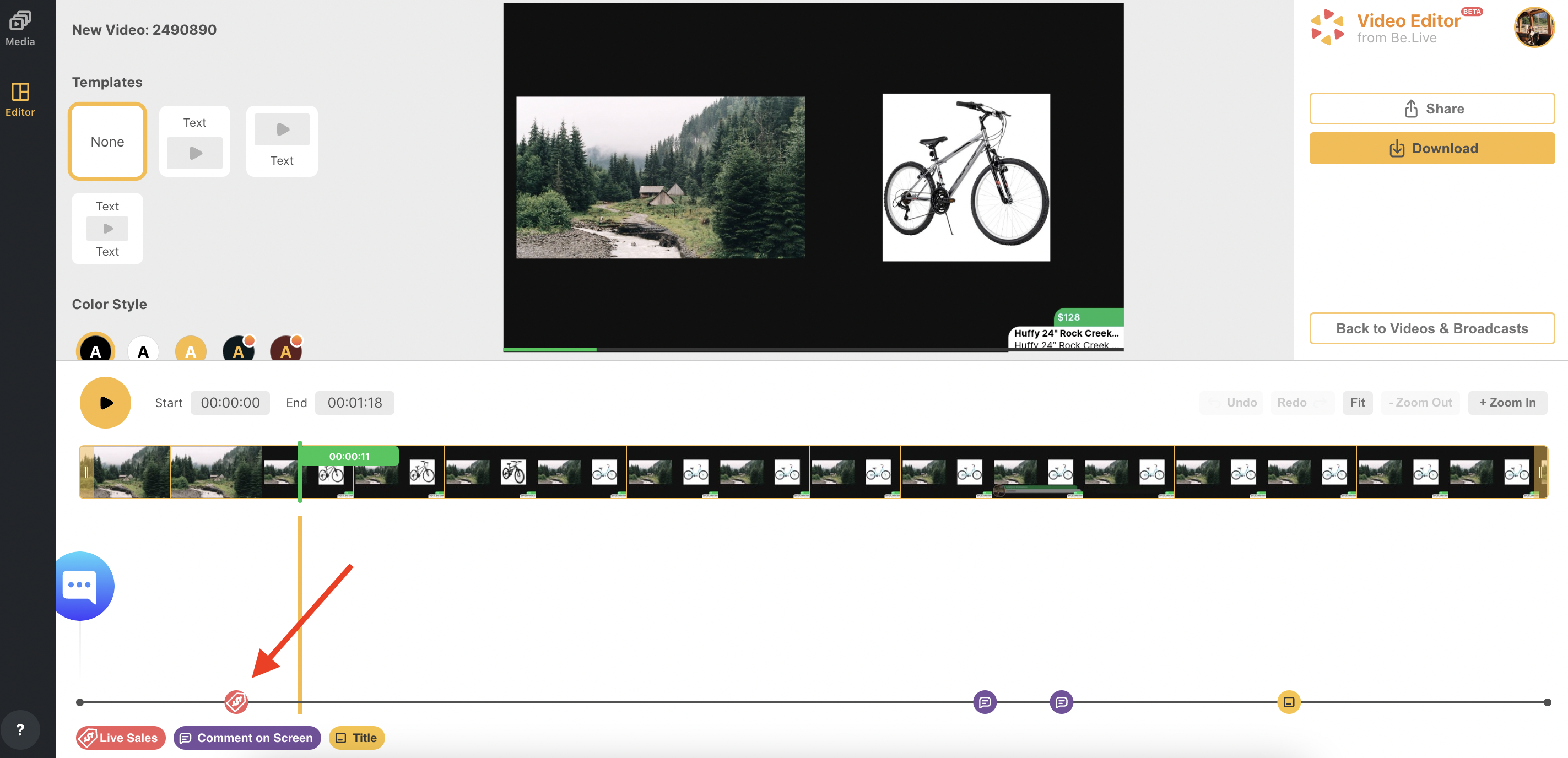 🌄 Ability to upload custom backgrounds to the Video Editor
You can now upload a custom background to the editor! All the information about the editor and its features available here.
🤓 Other improvements:
Showing countdown before guests are added to the stream
Ability to upload Facebook albums to the studio (after the Facebook change, it was only possible to upload one image)
Reset reactions and views counter when a new broadcast starts
Hiding an on-screen comment from the previous broadcast when a new broadcast starts
Preventing comments from overlapping with the Youtube playback bar
Renaming the Reset button in the destination popup to prevent confusion, now it's named "Create a new stream"
Adding validation for RTMP destination to make sure a host enters all the data properly and doesn't face issues during the live
Rebuilding Stream Settings for easier navigation